LED CONSTELLATION CUBES - Project Page
INSTRUCTIONS & RESOURCE LINKS
Watch the Instructional Slide Show below for step-by-step instructions for making you nightlight either with solder or conductive glue.

Collect all materials. The Project Kit includes templates and technology for the 13 Zodiac Constellations. You will also need glue stick, hot glue, scissors, pencils, thumb tack, blue painters tape or reverse tweezers.

If you need a soldering iron, we like an Adjustable Temperature Soldering Iron and Lead Free Solder. If you are not soldering, you can order Conductive Glue.

Check out our gallery of project examples for inspiration. This project is fun for all ages - youth to adults!

You can also order the extensive Project Guide booklet, for more detailed instructions, soldering station tips, resource links, PDF templates, supply planners and standards. Great for classroom teachers!

Check out the Trouble-Shooting Tips below to test, evaluate and revise designs.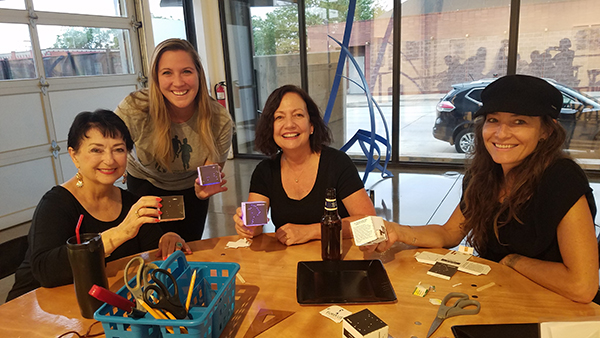 INSTRUCTIONAL SLIDE SHOW
Follow the step-by-step instructions as your create. If you need further details or classroom help, you can order our extensive Project Guide booklet. If your project doesn't work, check out the trouble-shooting tips below. (Please view on a computer or tablet to see slide image text.)