DENVER MUSEUM OF NATURE & SCIENCE
Since 2005, we've had a blast working with the amazing DMNS - galvanizing science engagement through the arts with a variety of adult, family and PD programs.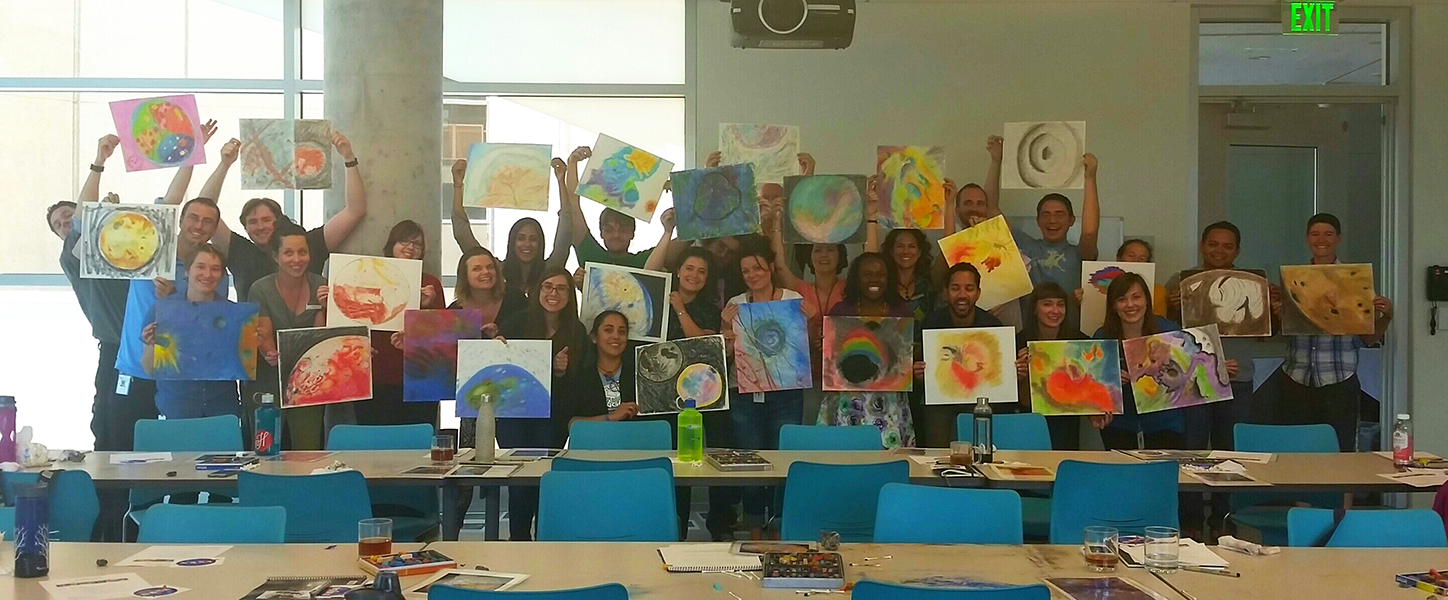 NASA's ART & THE COSMIC CONNECTION PD
Informal educators at the acclaimed Denver Museum of Nature & Science gathered for a fun-filled day of STEAM investigation. The afternoon featured a mini-PD for our popular program Art & the Cosmic Connection. Developed with McREL International for NASA's Discovery & New Frontiers Programs, learners investigated our solar system through art concepts. The Elements of Art - line, shape, color, value, texture - became "clues" to decipher the geologic stories on planets, moons and small bodies. Imaginations were charged and observational skills honed as education staff engaged in an exciting pastel art activity inspired by the amazing images returned by NASA's robotic explorers.