Lever Launchers - Leader Guide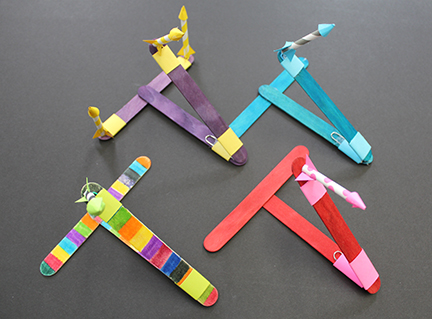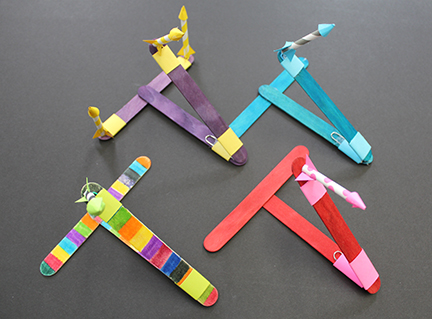 Lever Launchers - Leader Guide
STEAM CURRICULUM: Simple Machines
STEM Learning Lesson + Art Project
Have a blast exploring simple machines with our mini rocket launchers! Our Lever Launchers project adds a new twist to the old-fashioned Popsicle stick launchers. Learners investigate levers and wedges as part of our exciting STEAM and Maker-based curriculum, Simply Machines. This guide includes an in-depth discussion of levers reinforced by our mini rocket launchers art project. The learning lesson also includes a fun investigation into the history of rockets linked with discussions regarding wedges and properties of matter.
This guide includes detailed STEM lessons, templates and instrucitons. The art project also includes opportunities to investigate and reinforce math concepts relating to measurement and geometry.
Topics: simple machines, properties of matter, measurement & geometry
Ages: 2nd-5th Grade (and fun for older kids & adult learners!)
This Interactive PDF can be printed as an booklet, used on a device, or projected in class for students to follow along as they make.
Contents Include:
In-depth Learning Lesson & Discussion Notes

Key Vocabulary

Historical Tidbits

Art Project Instructables (with easy-to-follow photos!)

Supply Lists

Photos of Student Work

Mini Rocket Templates (for copying or printing)

NGSS & Common Core Standards

Resource Links