Motor Racers - STEAM Project Guide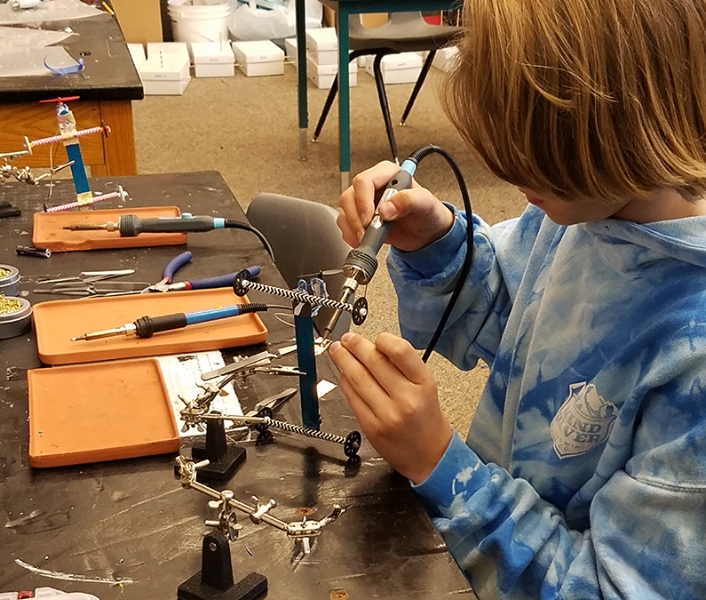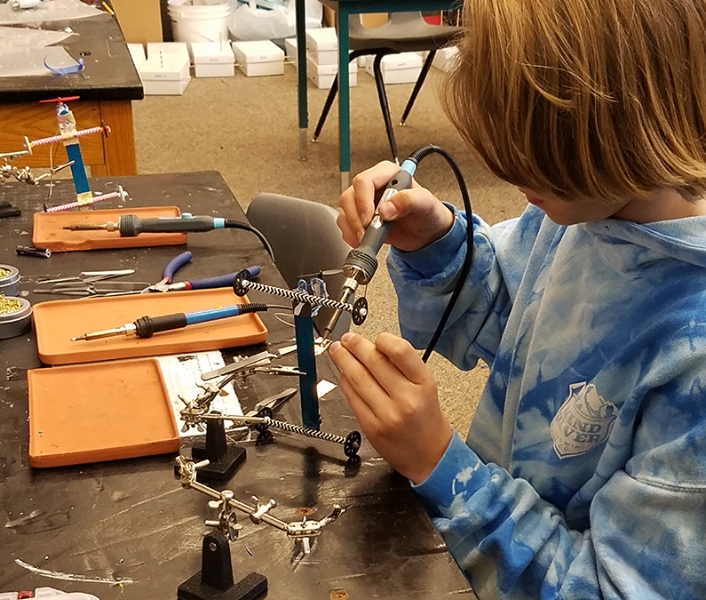 Motor Racers - STEAM Project Guide
STEAM LESSON: Design, Engineering & Electronics
Charge your imagination with one of our most popular projects - Motor Racers! This dynamic program fuses engineering and electronics for fun and robust investigation. Explore circuits, motors, soldering and switches while designing your own mini, propeller-powered car. From in-class workshops and summer camps to adult events, makers of all ages have a blast creating and discovering. Motor Racers are a great project for many classes and settings - physical science, STEM/STEAM labs, Maker events, enrichment and DIY. They also offer great integrations with 3D printing for robust engineering/design challenges and STEAM inquiry.
Ages: Upper Elementary, Middle & High School, Adult Learner; Requires Soldering
This Interactive PDF can be printed as a booklet, used on a device, or projected in class for students to follow along as they make.
CONTENTS INCLUDE:
Project Introductions

Supply Planner for Leaders

Supply & Tech Online Ordering Links

Soldering Station Set-Up Tips

Step-By-Step Photo Instructions

Instruction for No Soldering Option

Curricular Extensions in Math & Science

Samples of Student Work

Paper Wheels Templates

Battery Tab Templates

Trouble-Shooting Tips

NGSS & Common Core Standards
You can also find this Guide on Teachers Pay Teachers.
Download STL files from our Google Drive

Open STL files in Cura or other 3D print program.

Nest as many of one size on your print bed. This will depend on size and speed of your printer.

We use a Taz 5 printing fast with abs and fill the bed prints for 50 small wheels takes about 2 hrs.

We recommend the smaller wheels for Motor Racers and the mid-size and large for Rubberband Racers.