Polyhedra Nightlights - STEAM Project Guide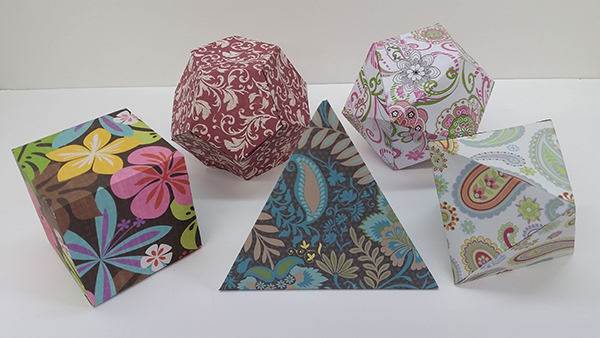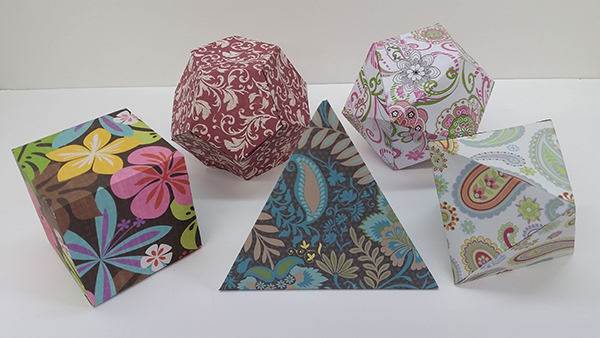 Polyhedra Nightlights - STEAM Project Guide
STEAM LESSON: Geometry & Tech
Illuminate geometry with a cool tech twist! Transform adorable Polyhedra paper sculptures into enchanting nighlights using LEDs. This project is a hit with all ages in classrooms, camps and enrichment time. Plus, it's a fun activity for parties and Maker events.
From crystals and chemistry to history and architecture, polyhedra are cool shapes that are important in nature, science and engineering. This guide features large and small templates for 5 regular polyhedra that were described by Plato – the Platonic Solids. There's also templates to make a paper Battery Base, step-by-step instructions and tech supply resource links. Creating 3D shapes from 2D paper is tactile and fun way for learners to engage with geometry and technology!
Fun For All Ages! No Soldering Needed.
This Interactive PDF can be printed as a booklet, used on a device, or projected in class for students to follow along as they make.
CONTENTS INCLUDE:
Project Highlights & Introduction

Supply Lists with Tech Ordering Links

Step-by-Step Instructions

Samples of Student Work

(5) 12"x12" Templates - The Platonic Solids

(5) 8 1/2"x11" Templates - The Platonic Solids

Battery Base Template