DENVER SCHOOL OF THE ARTS
NASA Workshop & Art Contest
In 2013, our founders, the Aiellos. produced a NASA Workshop & Art Contest at Denver School of the Arts in association with NASA's Jet Propulsion Laboratory and McREL International. The multiple-day workshop taught 6th - 12th grade students about space exploration and planetary science via art-making utilizing an engaging curriculum co-authored by the Aiellos, NASA's Art & the Cosmic Connection. Students from all arts majors produced stunning pastels inspired by the planets, moons and small bodies of the solar system. Their resulting artworks were entered into a contest and winners were selected by NASA to be featured on the program's nationally distributed poster and website.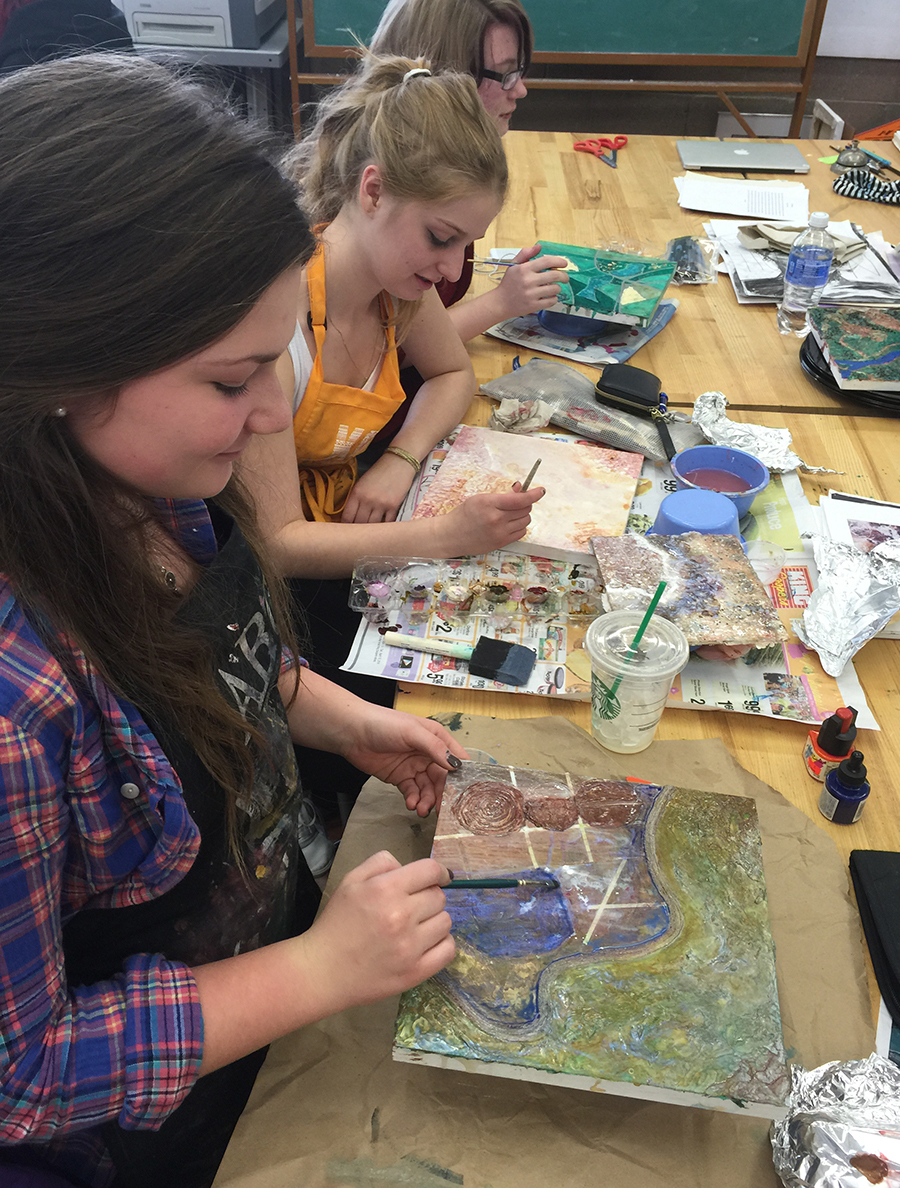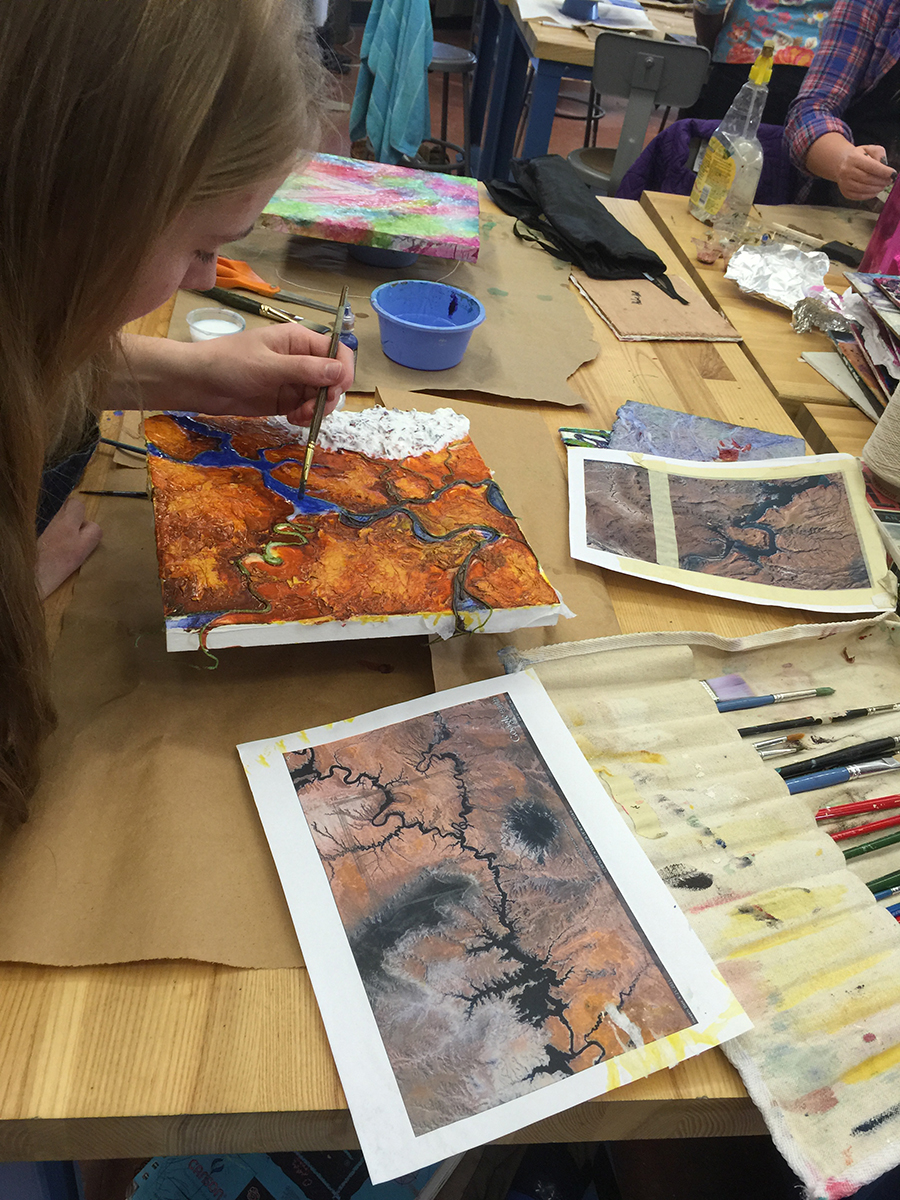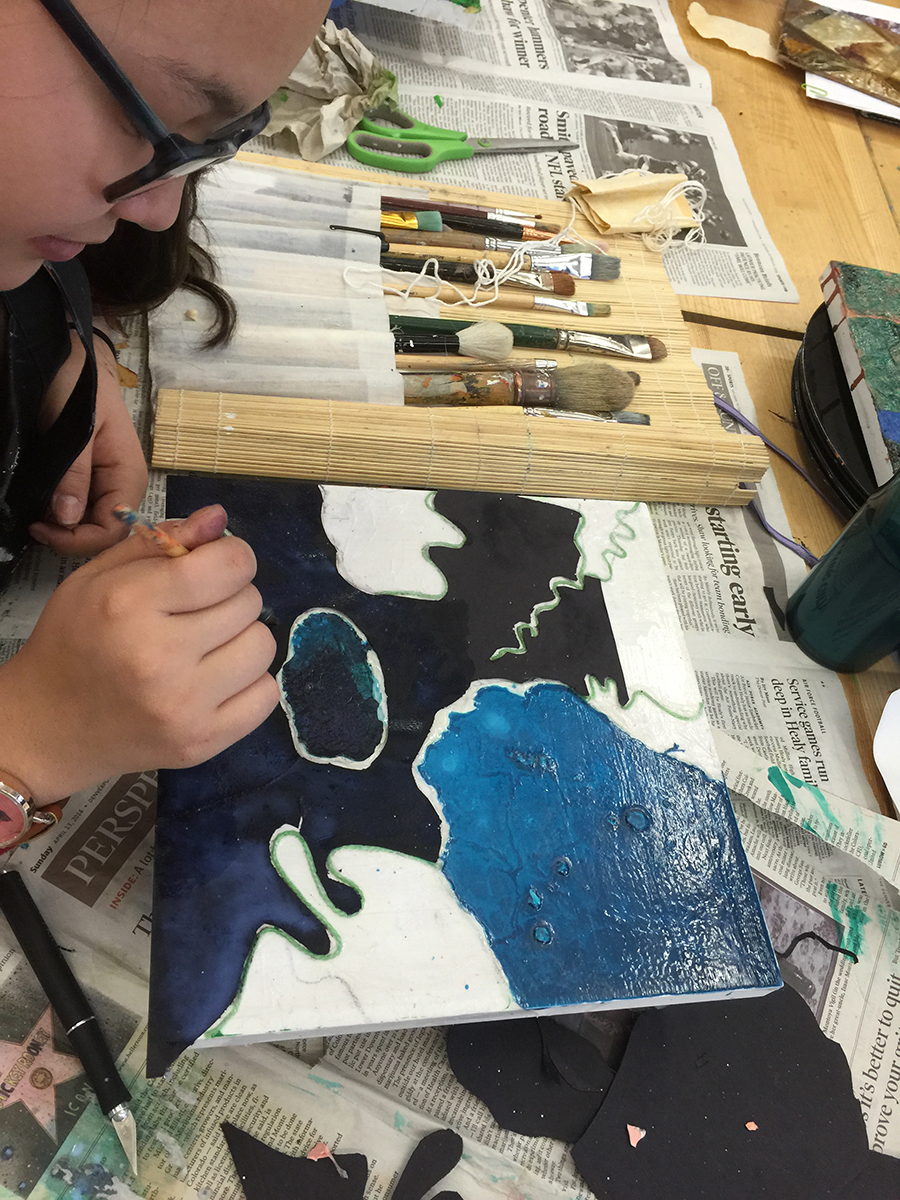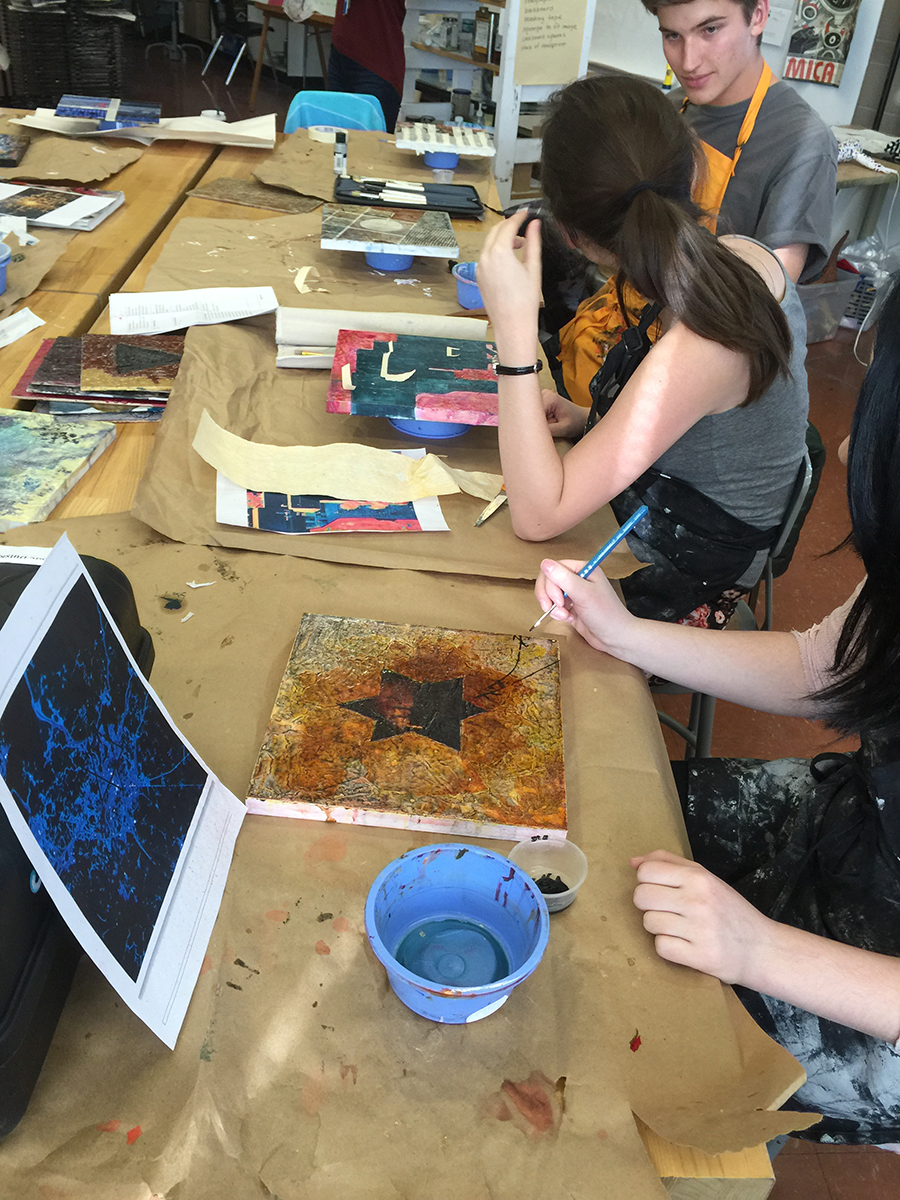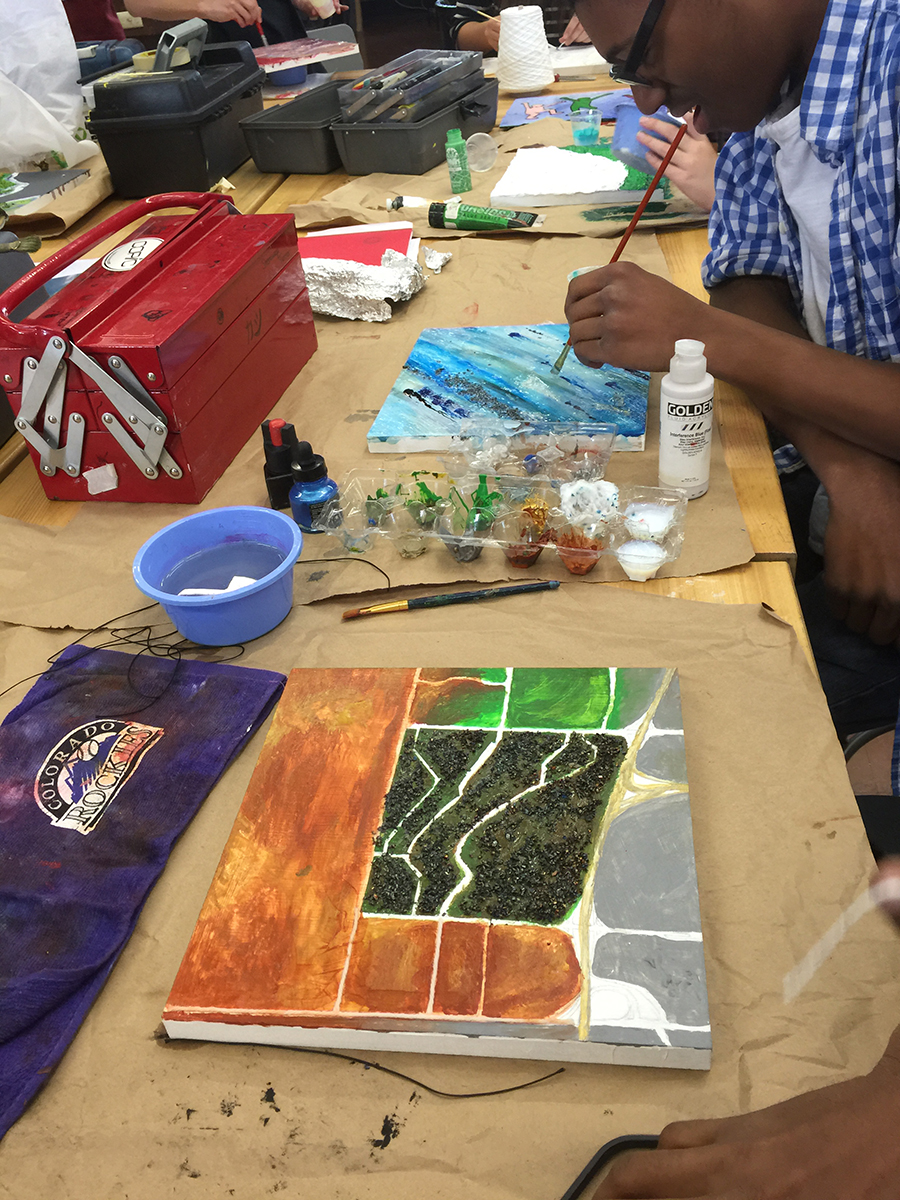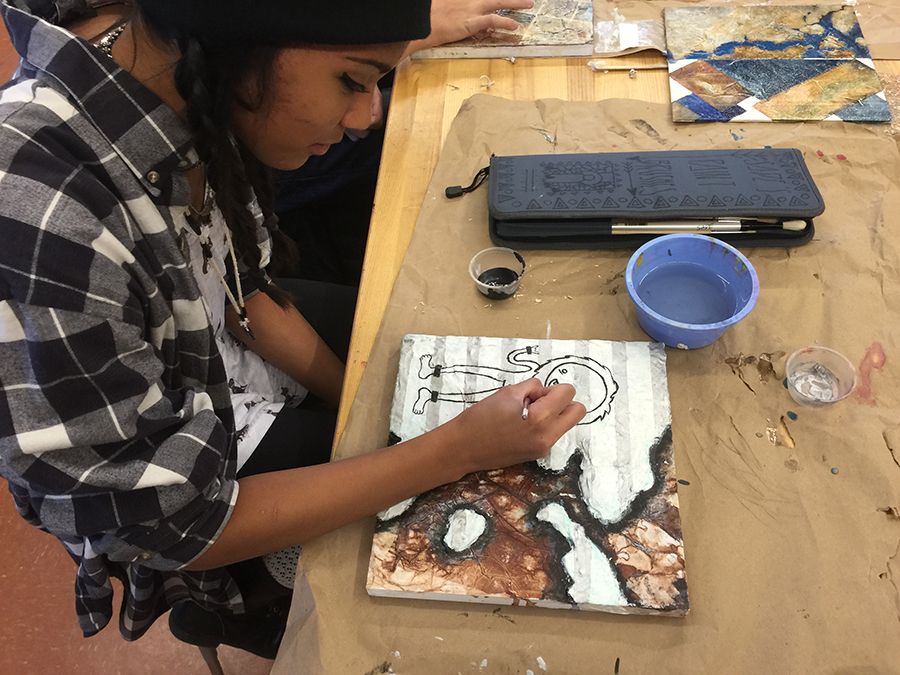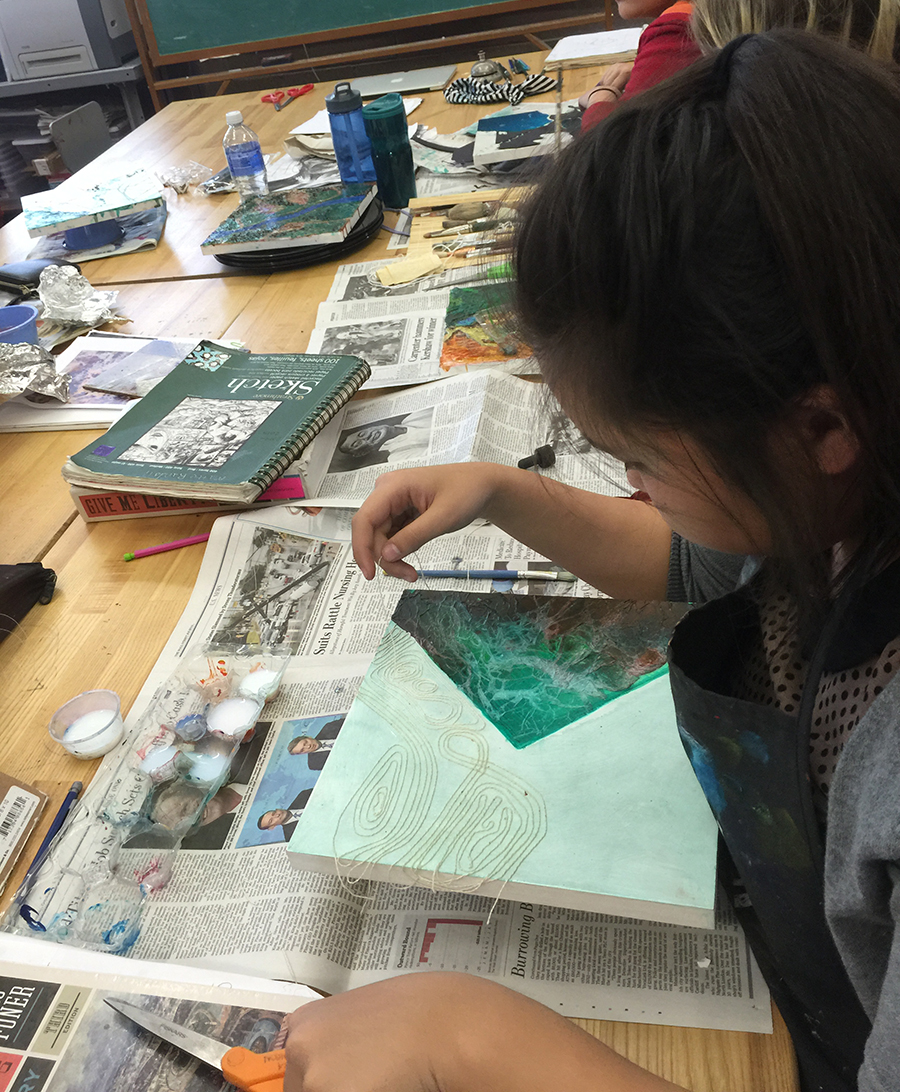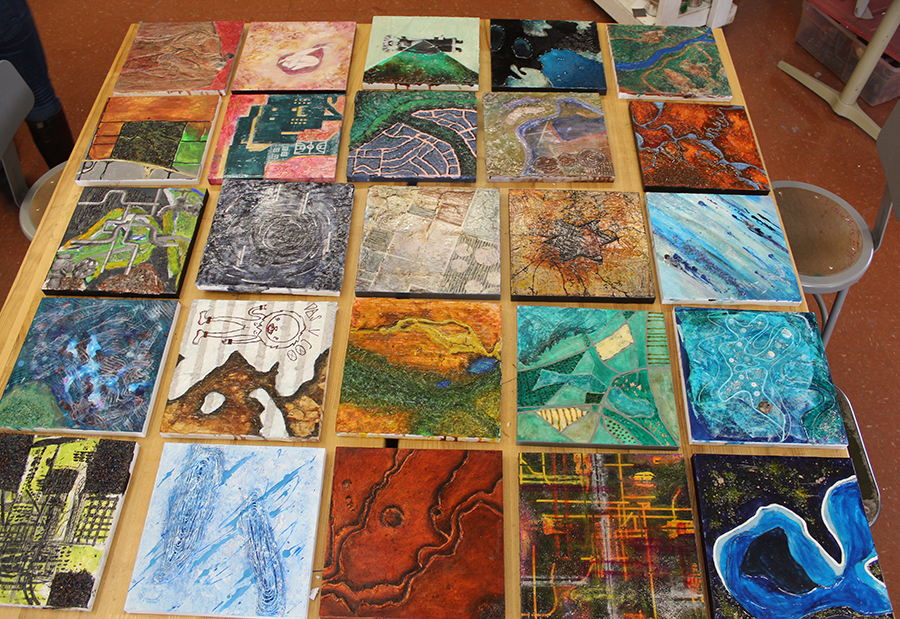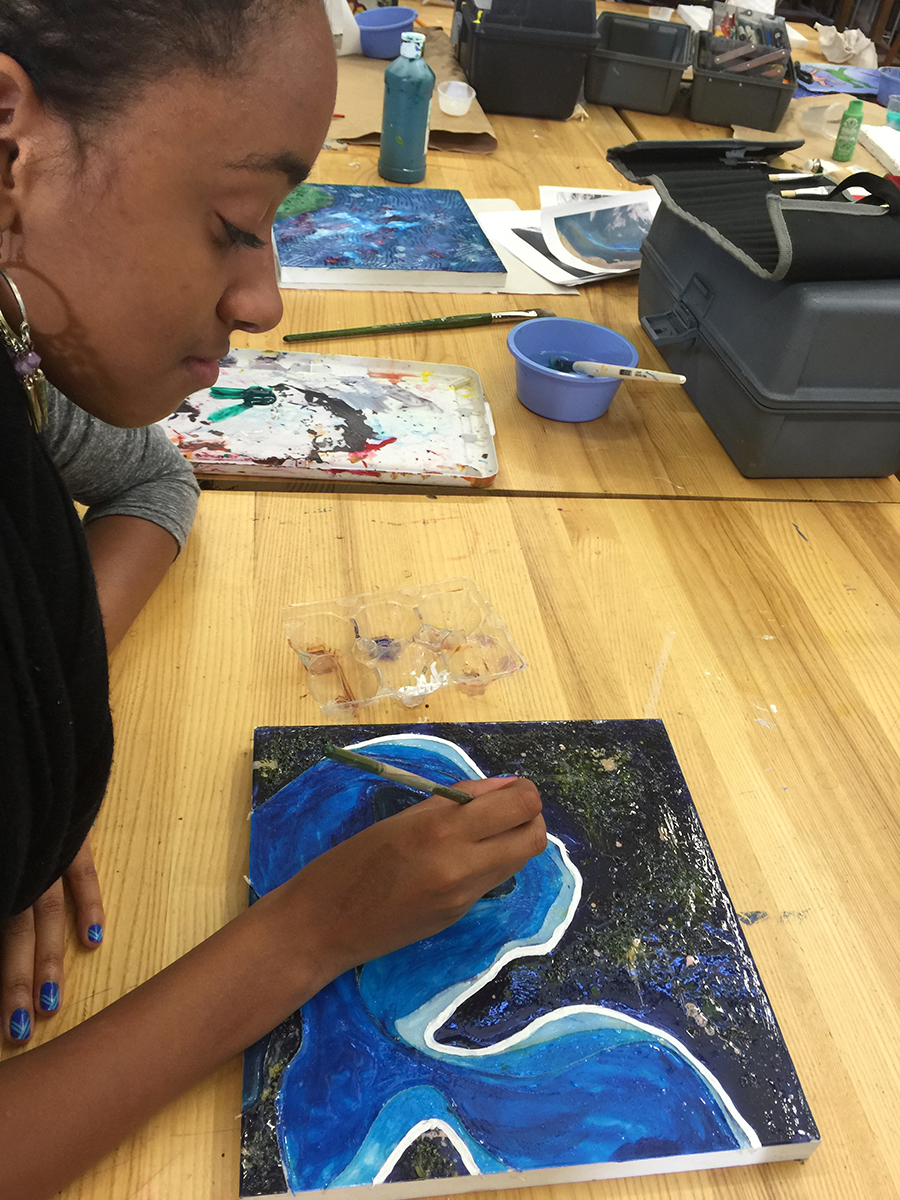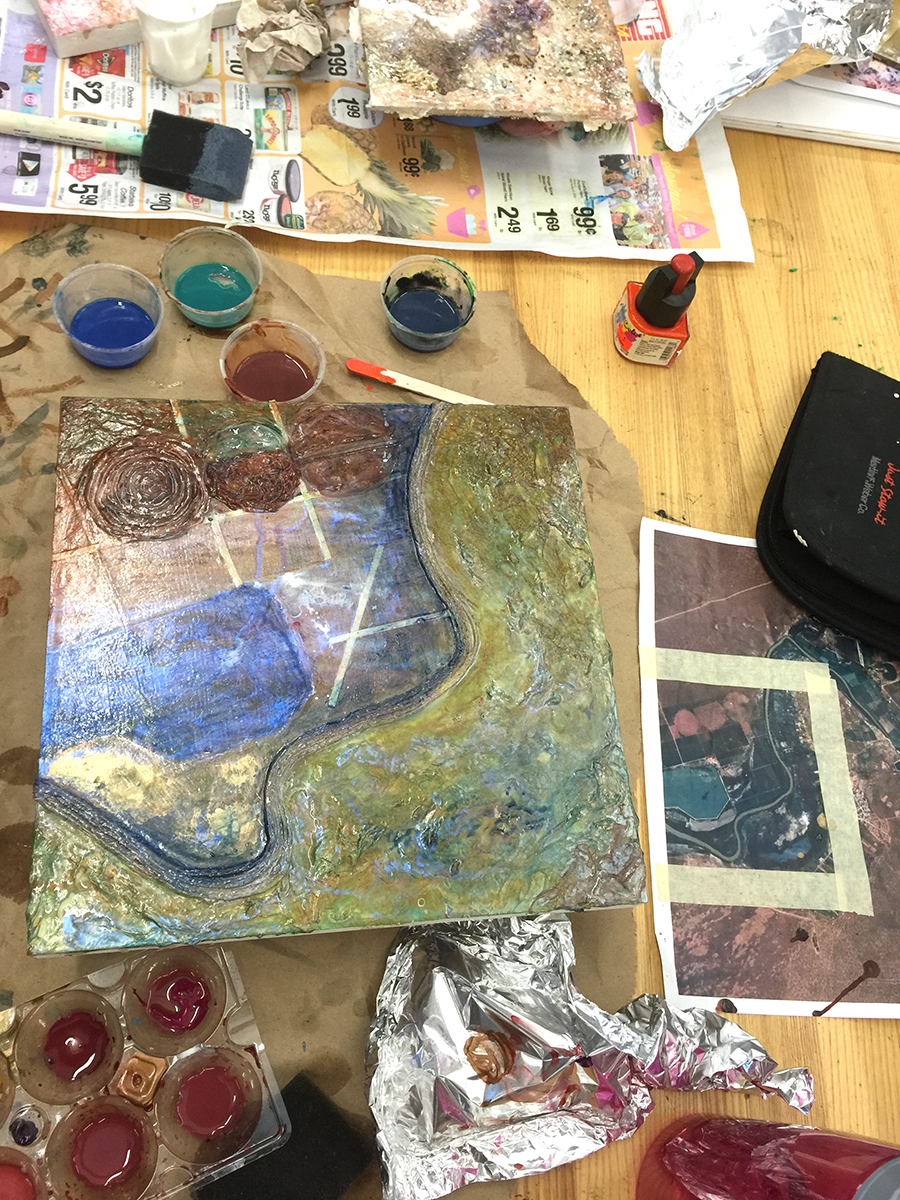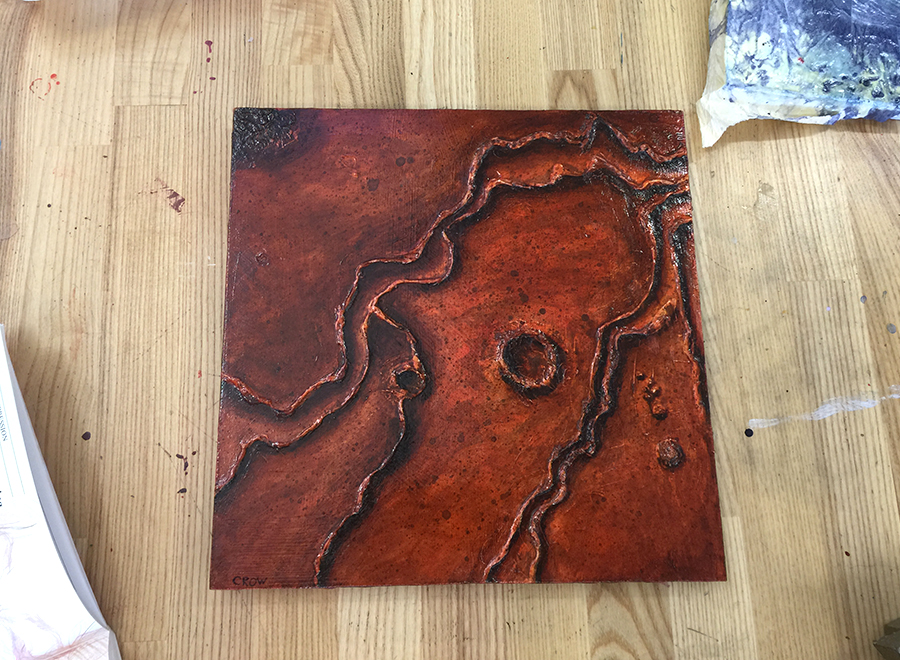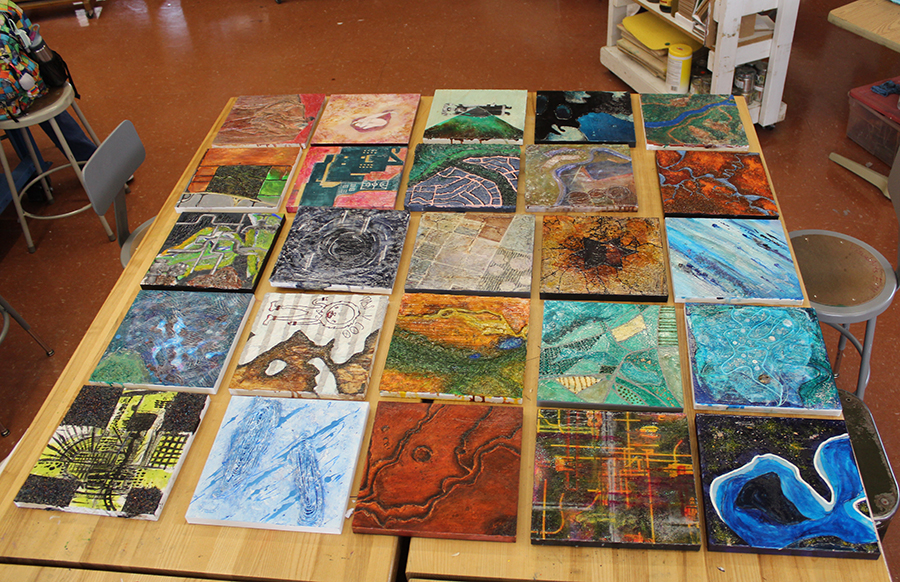 ARTFUL EARTH: PLACE & PaINTING
In 2015, Monica returned to DSA for an 8-week workshop with 10th and 11th grade visual arts majors. Students explored their concept of "place" through Earth satellite images and acrylic mixed-media techniques. Students embarked on a multi-phased process emphasizing both research and studio practice. They reconsidered landscape painting and abstraction while viewing their home world from the vantage point of space. They experimented with contemporary acrylic painting techniques - exploring layers, transparency, texture and process. Students produced multiple physical and digital studies in preparation for a final painting inspired by their individual concepts of place. Throughout, students were encouraged to write and present about their work as they embarked upon their creative journey, learning how planning and communication are essential elements within artistic process.