NASA Educator & ENGAGEMENT Workshops
Exciting STEAM programs and innovative training practice developed by Eurekus and McREL International for NASA's Discovery & New Frontiers Programs.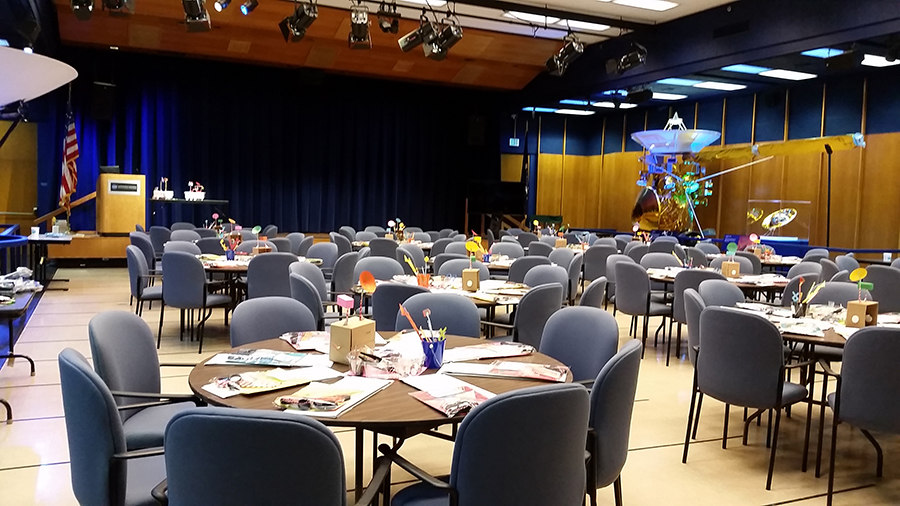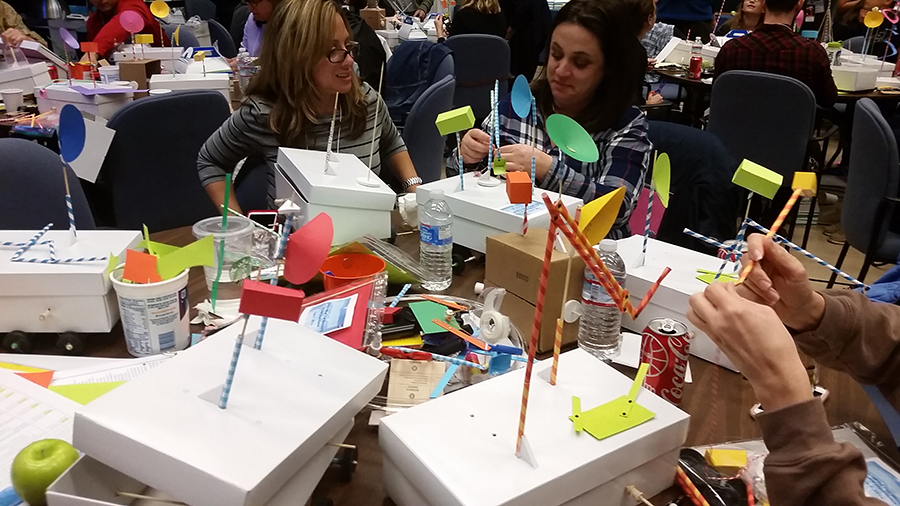 IMPACT OF DISCOVERY 2016
Simple Machines Shoebox Rover
The Aiellos again joined the NASA team for the Impact of Discovery - a STEAM Experience! Formal and informal folks explored how to transform STEM learning while "Making" at 4 concurrent sites across the country - Jet Propulsion Lab, Applied Physics Lab, Johnson Space Center and Think 360 Arts. The Eurekus/NASA/McREL team launched their newest MISSIONMakers installment, Simple Machines Shoebox Rover! Participants got inspired by noted mission scientists and engineers while exploring STEAM and engineering hands-on. This pioneering Maker event galvanized "engineering literacy" while participants discovered and created together. Workshop Archive
DESIGN OF DISCOVERY 2015
MISSIONMakers: OSIRIS-REx
In 2015, the Aiellos returned to the Jet Propulsion Laboratory to launch the first project in their new NASA Maker program, MISSIONMakers. This exciting suite of curriculum and activities fosters engineering literacy through a scaffolded series of "Making Experiences." During OSIRIS-REx, learners work in teams to instigate NASA mission design and engineering while building a kinetic scale model of this exciting asteroid mission. And, our O-REx Tech Extension adds emerging technology to the mix to create motorized mobiles with asteroid Bennu. Stay-tuned as the MISSIONMakers website becomes available in 2016.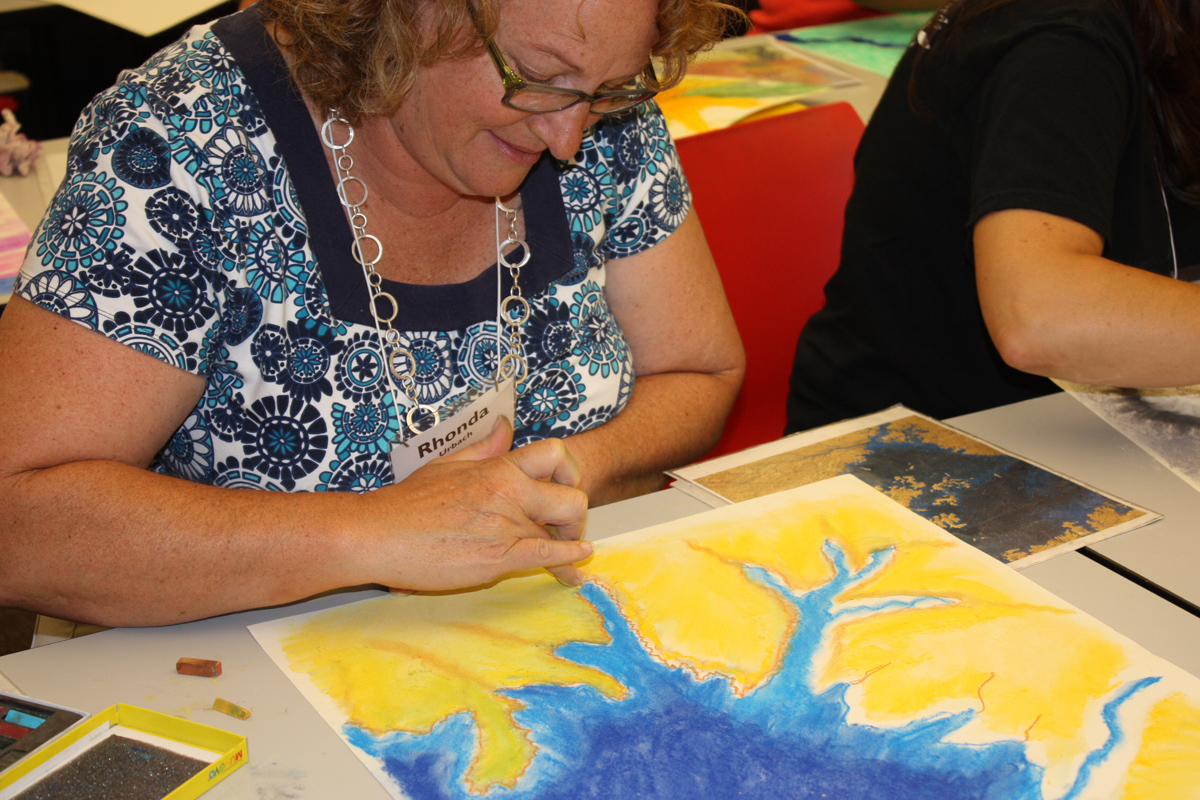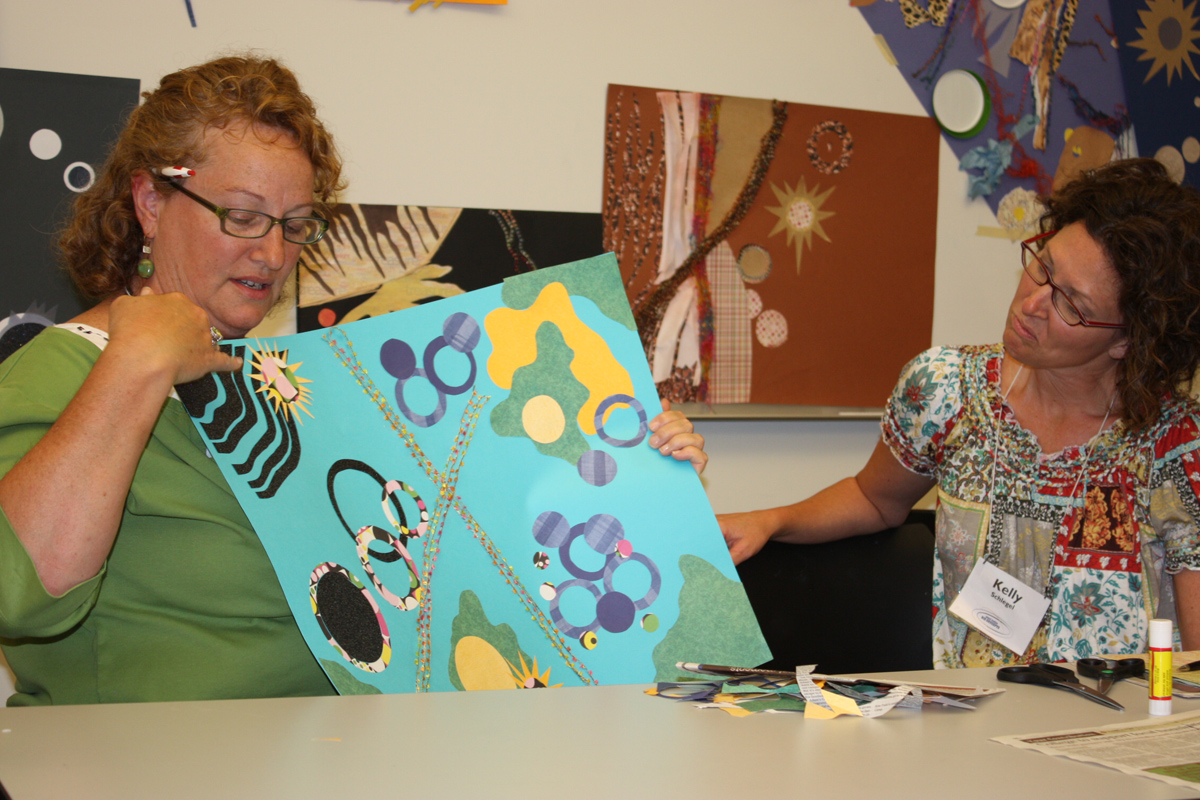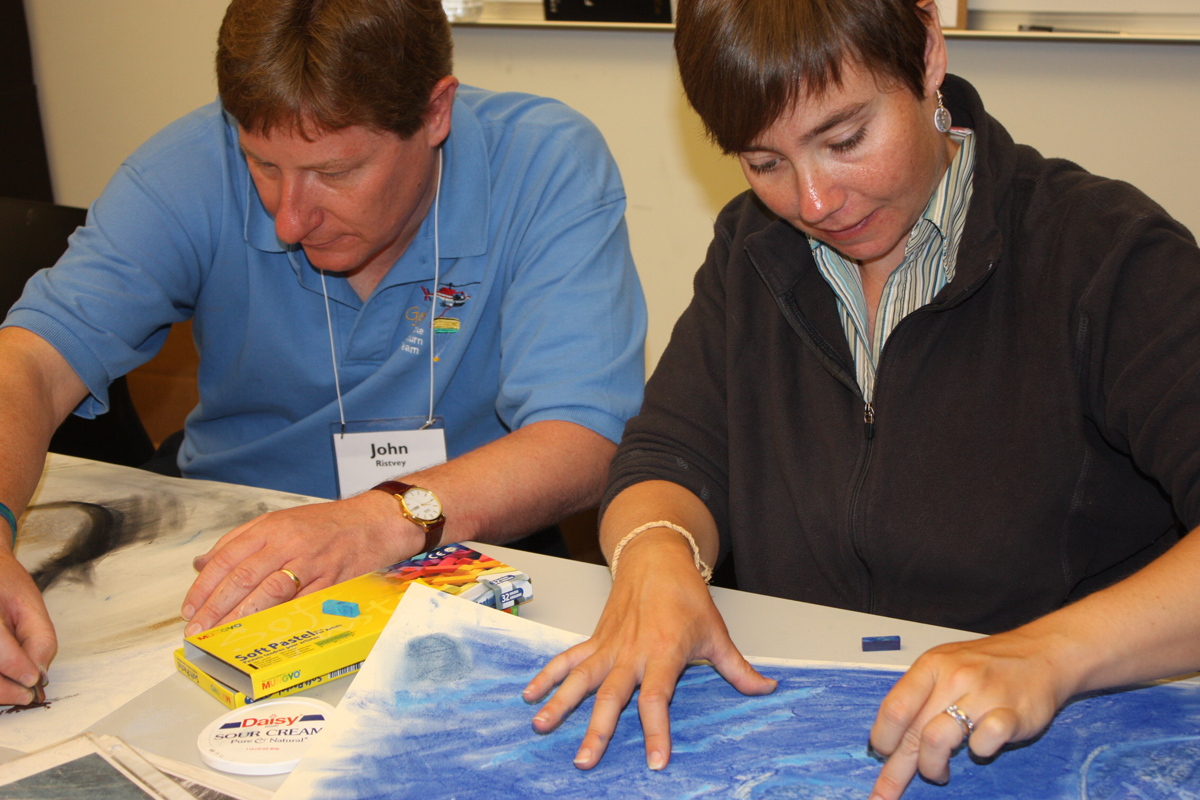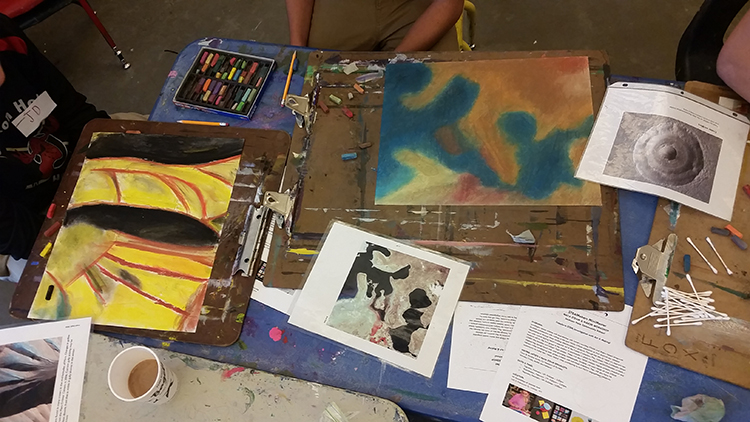 VISION OF DISCOVERY 2012
Art & the Cosmic Connection
Our co-founders, Monica & Tyler Aiello, have enjoyed supporting their NASA programs by training fellow formal and informal educators nation-wide. In 2012, they launched their widely popular curriculum, Art & the Cosmic Connection, at NASA's annual Discovery education and engagement workshop. Since, we've presented A&CC to thousands of teachers and student with rave reviews for rigorous, meaningful and fun learning. Through A&CC, learners investigate the solar system via art - exploring how visual cues can transform our exploration of space science.
OTHER EUREKUS NASA PD, WORKSHOPS & WEBINARS
Oregon Museum of Science & Industry

NASA's Small Bodies, Big Concepts Educators Workshop

Division of Planetary Science Conference

NASA Museum Alliance Telecon

STEAM Connect Ascend Conference - Qualcomm

ArtSource Colorado Spring Educators Workshop

Colorado Art Educators Association

Think 360 Arts