SIMPLY MACHINES FALL 2016 WORKSHOP
Educator at Boys & Girls Clubs enjoyed an action-packed afternoon exploring engineering with racers and puppetry. During this hands-on training, staff investigated a scaffolded suite of racer projects that built in complexity to galvanize engineering knowledge and foster design thinking. Makers had a blast designing, testing and revising with our Wind Racers and Rubberband Racers projects. The group also explored how to tailor and augment the program integrating more complex engineering lessons and 3D printing challenges. The afternoon wrapped-up with Pulley Puppets, a project that fosters both engineering and language literacy in fun and dynamic ways.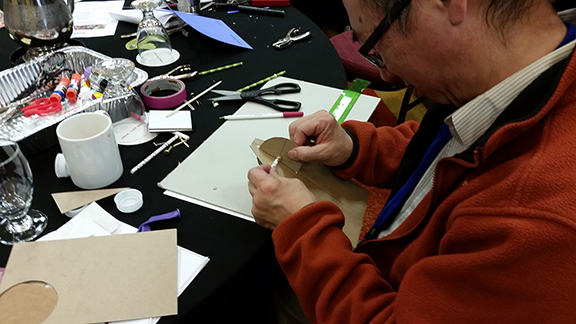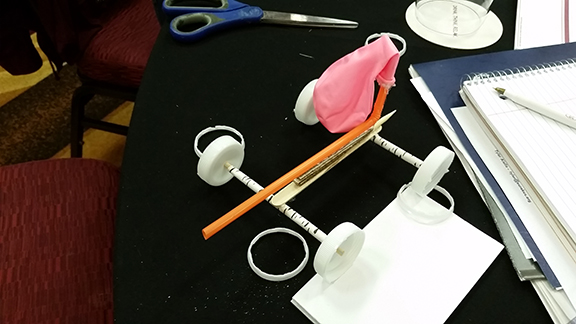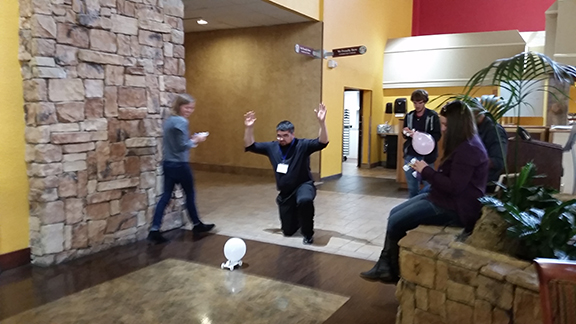 ROCKY MOUNTAIN YOUTH DEVELOPMENT CONFERENCE
Wonderful informal educators from Boys & Girls Club had a ball exploring STEAM and the Maker Movement with Eurekus at their 2016 summer development conference in Denver. Providers explored how arts-integration and Maker experiences can galvanize meaningful learning during out-of-school time environments. From racing balloon-powered contraptions in the hotel lobby to creating kinetic puppetry, leaders became learners and makers to experience STEAM hands-on. The group shared about best practices and implementation strategies while discovering and creating together!