CENTENNIAL ELEMENTARY - An expeditionary School
Eurekus founders Monica & Tyler Aiello were in residency at Centennial Elementary for 18 months. They provided STEAM enrichment in science classes to augment the Expeditionary Learning units in 2nd and 3rd grade classes. Their semester-long programs covered Simple Machines, Fresh Water Systems and Frogs & Adaptations. The Aiello's residency was generously supported by the National Center For Time & Learning and the Noyce Foundation.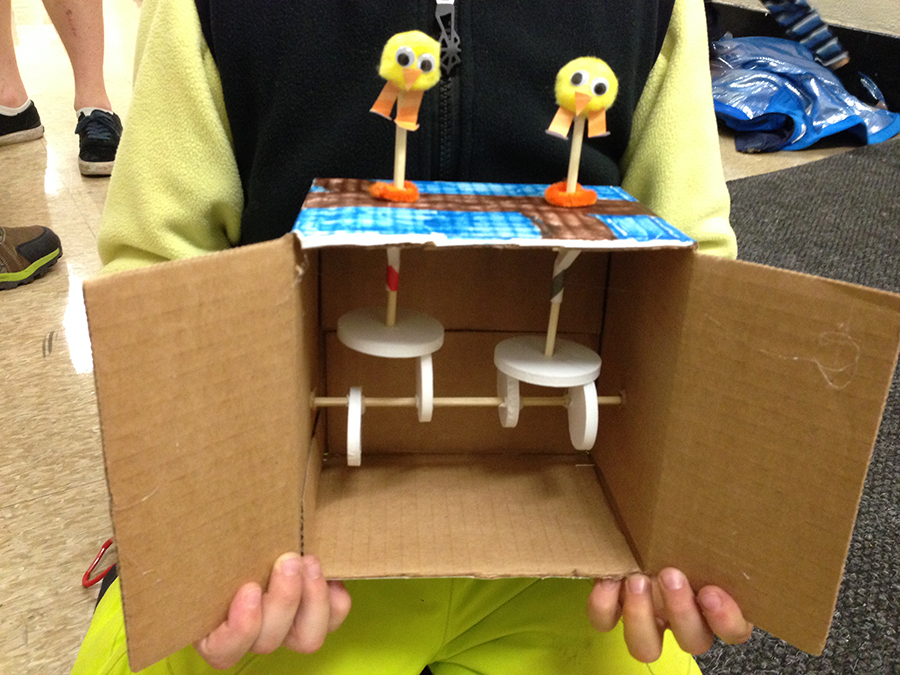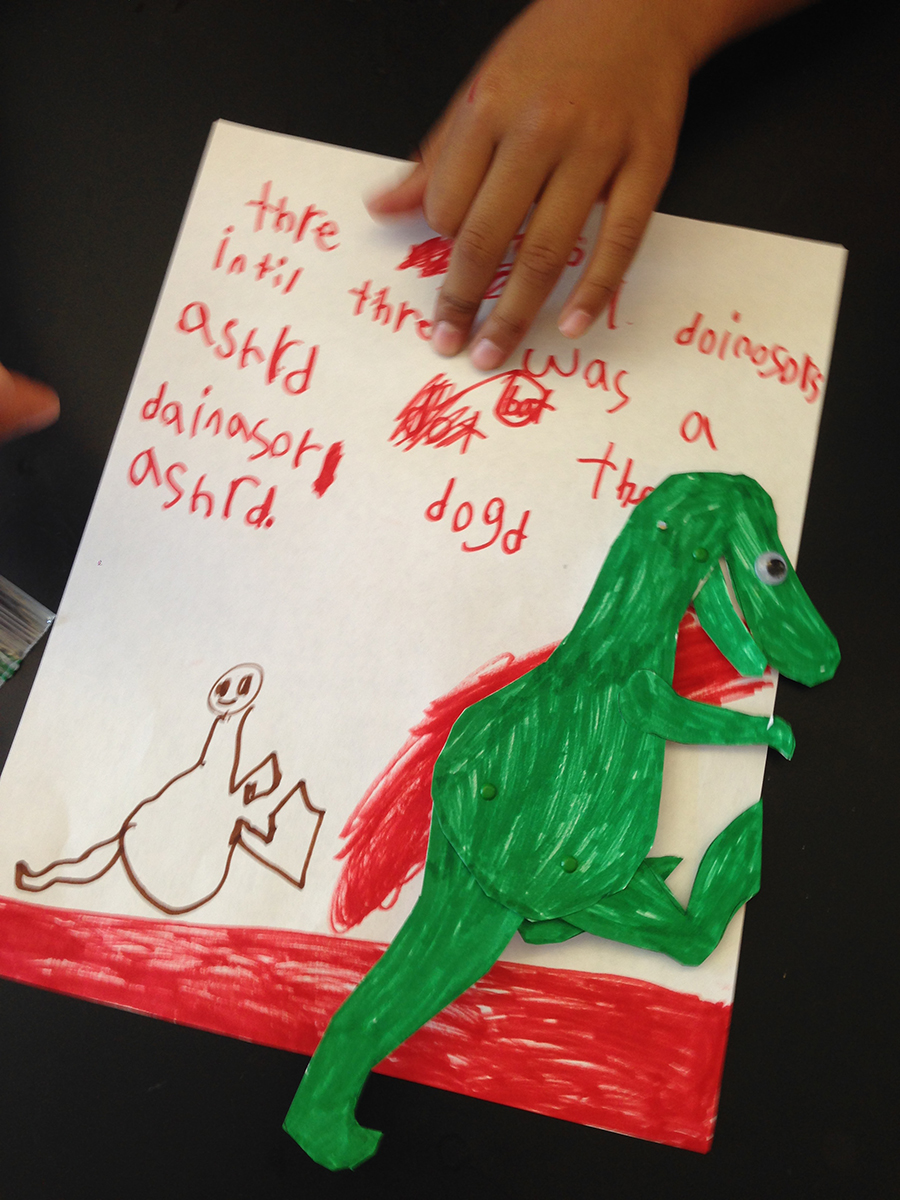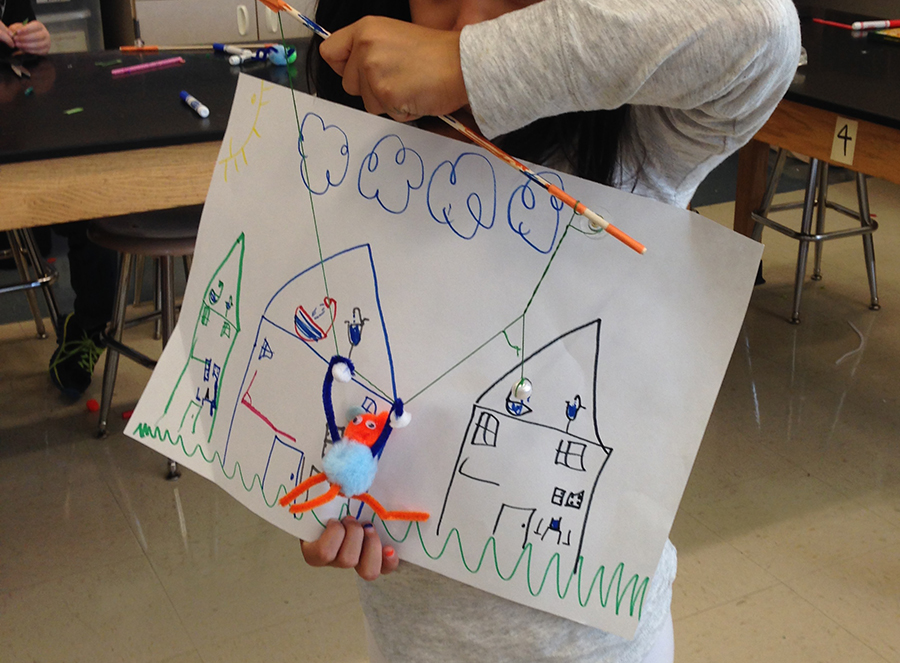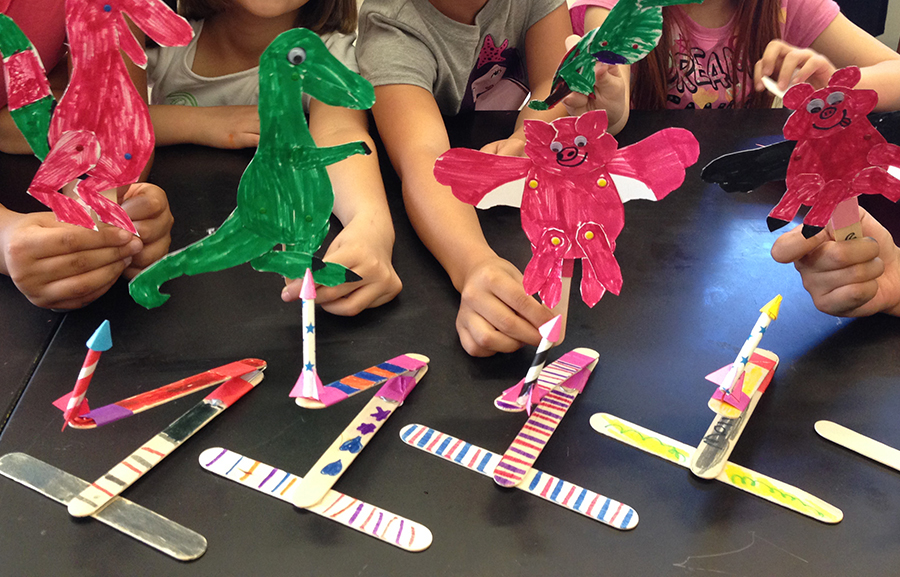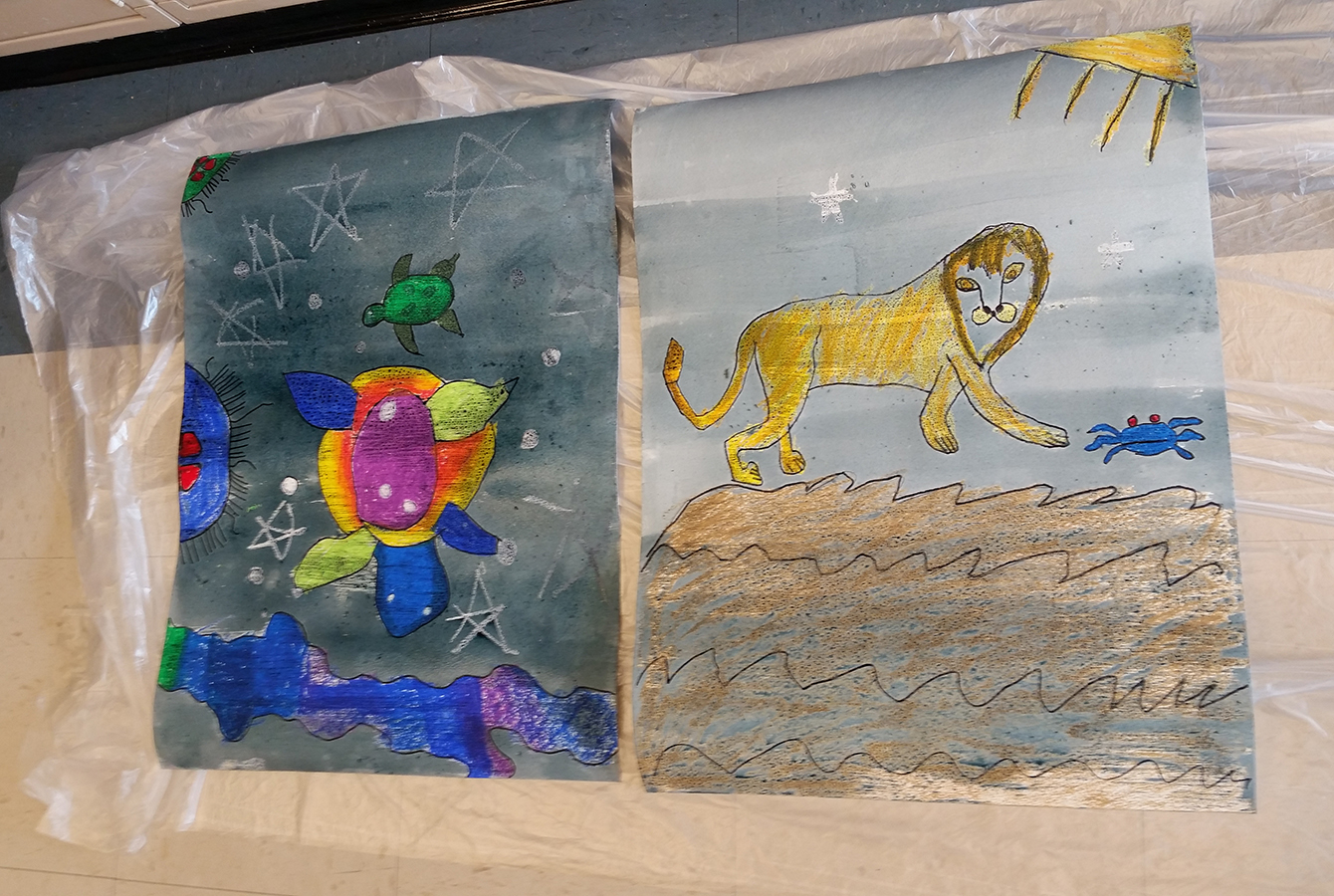 SIMPLY MACHINES
Our 1st semester with second grade focused on a simple machines expedition to augment in-class investigations. Fusing arts-integrated discovery with Maker-movement projects students were engage students in fun and meaningful learning. Crews explored engineering basics during our Simply Machines programs. Projects progressed from simple machines to complex inventions and ended with a capstone stop-motion animation. The Aiellos were invited to the White House as a STEM Mentoring Awards Finalist for this innovative program. Watch the students' Simply Machines Video Project.
FREAKY FABULOUS FROGS
Our 3rd grade crews embarked upon a deep and rigorous investigation of the wild word of frogs. The crews investigated these remarkable amphibians through science and societal topices - biology, habitats, adaptations and environmental impact. They studied frog anatomy through puppets and illustrated the frog's life-cycle through hand-made books and narratives. They perfomed experiements and did tons of research on different frog species. For their capstone projects, students worked in small groups to plan, design and film frog species mini-segments that were combined into a grade-wide stop motion animation. Watch the students' Freaky Fabulous Frogs video!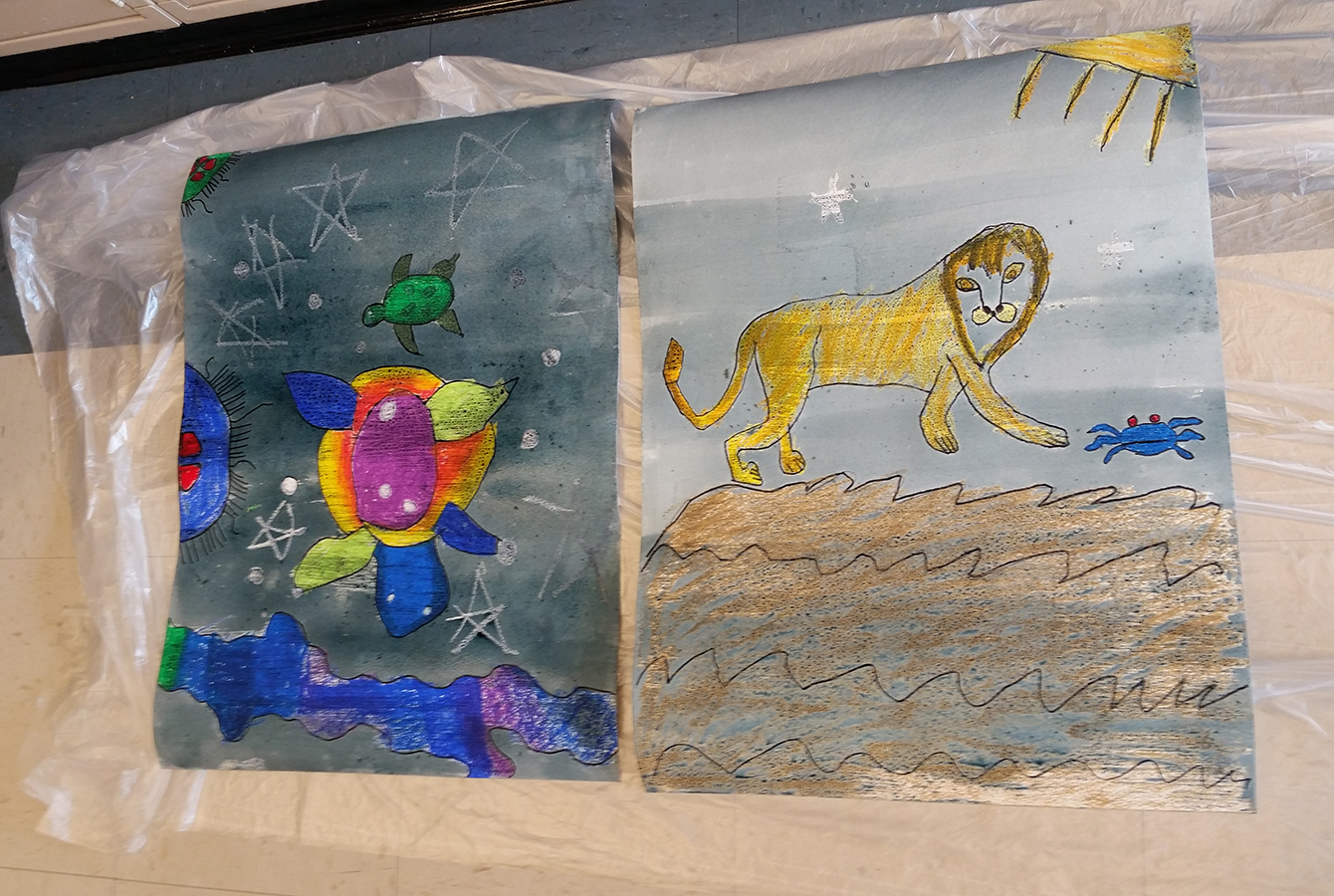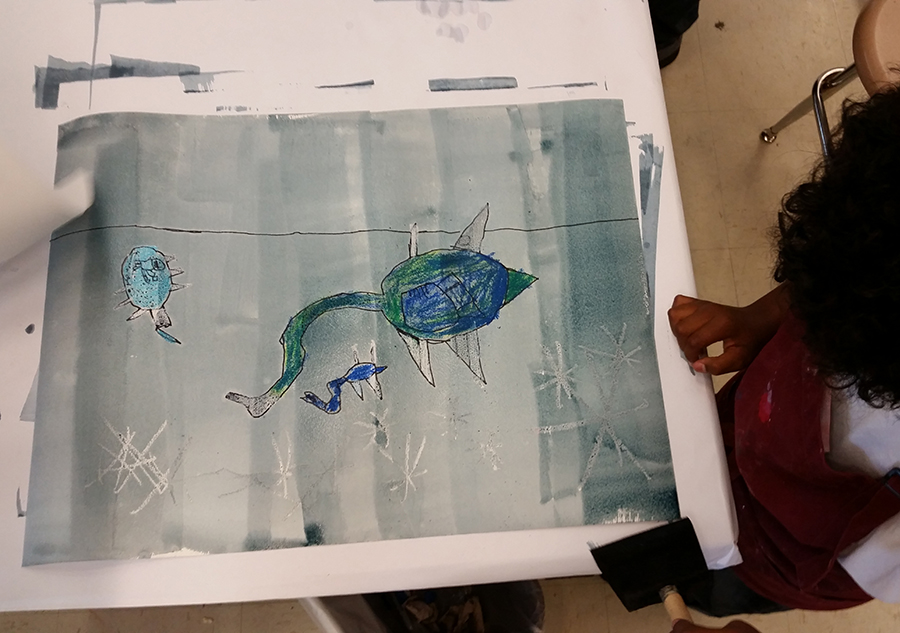 KNOW YOUR H2O
Our 3rd grade crews also investigated water and hydrology topics crucial to our blue planet. During our Goldilocks Planet project, crew studied NASA images and became "water detectives" - contemplate important water issues from the vantage point of space. They investigated the science of water and conducted experiments with crystal sculptures. They investigated the water cycle through terrariums and studied the "Sea" region of the night sky, creating their own water constellation. During their capstone project, they studied the Colorado River from a geologic, geographic and ecologic perspective and created their own digital story. Watch their Colorado River Project video.